Guitarmaker Issue 1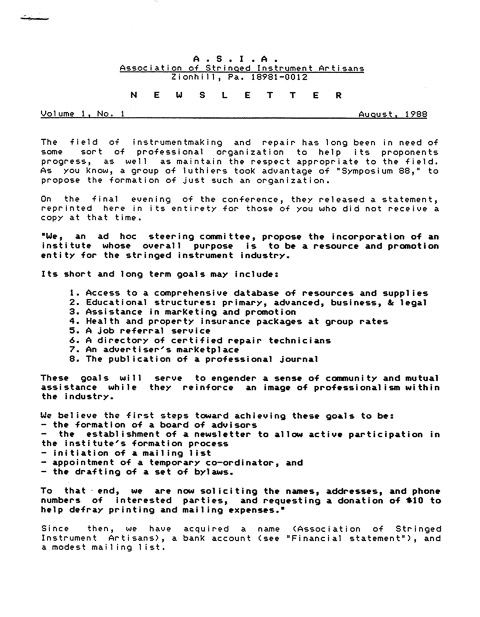 You must be signed in to view the PDF
Michael Dresdner
An organization called the Assiciation of Stringed Instrument Artisans is proposed along with a set of initial goals and a request for input from others interested in the organization.
ASIA
Financial Statement
Michael Dresdner
A Financial statement showng the status of the nascent organzation.
ASIA
Questionnaire
Michael Dresdner
A lengthy questionnaire regarding the organization's purpose and membership. How would you fill this out today?
ASIA